$14.99
AUD
Category: Middle Age | Series: The Bad Guys
THE DAWN OF TIME! Nothing on Earth could rival the terrifying power of the DINOSAURS. Except maybe that Wolf over there...yeah, the one standing next to the Snake and the Shark and that other sardiney-looking thing. HUH?! This is ALL wrong. This is ALL bad. This is ALL awesome. Its time to get your Jura ssic on, baby. Its time... for the BAD GUYS EPISODE 7! ...Show more
$15.99
AUD
Category: Middle Age | Series: WeirDo
The Do family has a messy new house to clean up! Weir, Bella and Henry decide to do some extra work to earn pocket money. But can they handle wild lawns, dirty dishes and a vacuum cleaner explosion? It wont be easy...but it will be FUNNY!
$12.99
AUD
Category: Middle Age | Series: The Treehouse
The 91-Storey Treehouse is the seventh book of Andy Griffiths and Terry Denton's wacky treehouse adventures, where the laugh-out-loud story is told through a combination of text and fantastic cartoon-style illustrations. Join Andy and Terry in their now 91-storey spectacular treehouse. They've added thi rteen new levels, including the world's most powerful whirlpool, a mashed-potato-and-gravy train and a human pinball machine. Why not try your luck on the spin-and-win prize wheel or hang out in a giant spider web (with a giant spider), or you can always get your fortune told by Madam Know-it-all or eat a submarine sandwich the size of an actual submarine while deciding whether or not to push the big red button . . . Well, what are you waiting for? Come on up! ...Show more
$9.99
AUD
Category: Middle Age | Series: Goosebumps
Discover the original bone-chilling adventures that made Goosebumps one of the best-selling children's book series of all time! Brooke's best friend Zeke has been given the lead role in the school play, 'The Phantom'. Zeke's totally into it. He loves dressing up in the grotesque phantom costume. And sca ring the other members of the cast. Brooke thinks Zeke's getting a little too into it. But then really scary things start happening. A message appears on a piece of scenery: The Phantom Strikes! A stage light comes crashing down. Is someone trying to ruin the play? Or is there really a phantom living under the stage? ...Show more
$9.99
AUD
Category: Middle Age | Series: Goosebumps
Greg thinks there is something wrong with the old camera he found. The photos keep turning out ... different. When Greg takes a picture of his father's brand-new car it's wrecked in the photo. And then his dad crashes the car. It's like the camera can tell the future - or worse. Maybe it makes the futur e. ...Show more
$16.99
AUD
Category: Middle Age | Series: The Land of Stories | Reading Level: Children's - Grade 4-6, Age 9-11
Alex and Conner Bailey have not been back to the magical Land of Stories since their adventures in The Wishing Spell ended. But one night, they learn the famed Enchantress has kidnapped their mother. Against the will of their grandmother (the one and only Fairy Godmother), the twins must find their own way into the Land of Stories to rescue their mother and save the fairy tale world from the greatest threat it's ever faced. ...Show more
$14.99
AUD
Category: Middle Age | Series: Ninja Kid
Nelson's a nerd! Unfit, uncool...totally awkward! But when he wakes up on his tenth birthday, he discovers he's a NINJA! THE LAST NINJA ON EARTH! How's he going to save the world when he can't even get his undies on the right way?! With the help of Grandma's inventions and his wild cousin Kenny, can Nel son master his new ninja skills AND save Duck Creek? ...Show more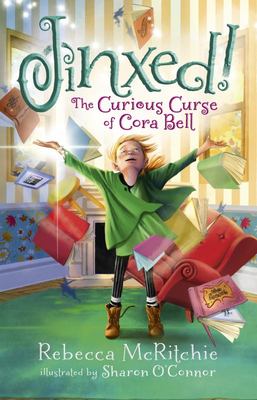 $17.99
AUD
Category: Middle Age | Series: Cora Bell | Reading Level: 8 Kids Middle Readers
Cora is eleven years old and missing one eye. She lives with an elderly lady named Dot in a room hidden behind a wall. In a crowded, industrial city, where everyone looks out for themselves, Cora and Dot hunt and sell rare and exotic things - apple seeds, silver forks, shoe polish. Until one day, Cora f inds a few words scribbled on a piece of paper. She takes it home and says the words aloud. Then two plump, hairy fairies named Tick and Tock crash land in her path to warn her that she is in terrible danger. Cora has unknowingly summoned a sinister creature known as a Jinx. Jinxes eat magical beings and once they have a scent, they never forget it. But Cora isn't a magical being . . . is she? Quickly, Cora is thrown headfirst into a world filled with magic, necromancers, shape-shifters, enchantresses, fairies, nightwalkers, witches and giants. ...Show more
$9.99
AUD
Category: Middle Age | Series: Goosebumps Ser.
He's made of wood and up to no good! Find out how the evil began in this special collector's edition of the classic thriller that has sold more than 2 million copies worldwide.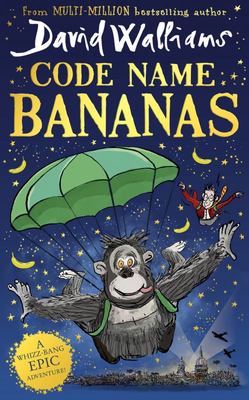 $22.99
AUD
Category: Middle Age
1940. Britain is at war with Nazi Germany. Eleven-year-old Eric spends his days at the place that makes him most happy: London Zoo. And there's one animal in particular he loves: Gertrude the gorilla. With bombs falling all over London, Eric must rescue Gertrude. Together with his Uncle Sid, a keeper at the zoo, the three go on the run. But while hiding out at the seaside they uncover a top-secret Nazi plot… Join David Walliams on this action-packed, laugh-out-loud adventure for all the family! ...Show more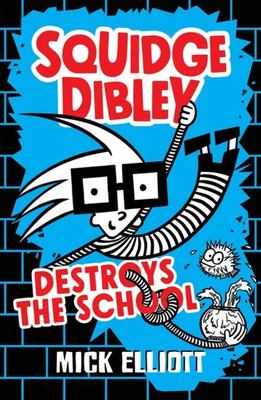 $14.99
AUD
Category: Middle Age
 Things are going downhill fast for class 6PU at Craglands South Primary School. They've changed teachers more times than most kids change their socks, and their latest one is so strict they aren't even allowed to sneeze. But just when it seems like the school term has been turned into a prison term, a new kid arrives. A kid unlike any other kid at Craglands South. A kid named Squidge Dibley. He's small, quiet and strangely ... squidgy. And he's about to change everything. SQUIDGE DIBLEY DESTROYS THE SCHOOL is book one in a hilarious new series by Mick Elliott, author of THE TURNERS, and features his unforgettable cartoon-style illustrations on every page. ...Show more
$12.99
AUD
Category: Middle Age | Series: Treehouse
The 65-Storey Treehouse is the fifth book in Andy Griffiths and Terry Denton's wacky treehouse adventures, where the laugh-out-loud story is told through a combination of text and fantastic cartoon-style illustrations. Andy and Terry's amazing 65-Storey Treehouse now has a pet-grooming salon, a birthda y room where it's always your birthday (even when it's not), a room full of exploding eyeballs, a lollipop shop, a quicksand pit, an ant farm, a time machine and Tree-NN: a 24-hour-a-day TV news centre keeping you up to date with all the latest treehouse news, current events and gossip. Well, what are you waiting for? Come on up! ...Show more