$12.99
AUD
Category: Classic Fiction | Series: Popular Penguins Ser. | Reading Level: very good
Pride and PrejudiceBy Jane AustenElizabeth Bennet is Austen's most liberated and unambiguously appealing heroine, and Pride and Prejudice has remained over most of the past two centuries Austen's most popular novel. The story turns on the marriage prospects of the five daughters of Mr. and Mrs. Bennet: Elizabeth forms a prejudice against the proud and distant Mr. Darcy; Darcy's charming friend Charles Bingley falls in love with her sister Jane; and the handsome officer George Wickham forms attachments successively to Elizabeth and to her sister Lydia. Irvine's extensive introduction sets the novel in the context of the literary and intellectual history of the period, and deals with such crucial background issues as early-nineteenth century class relations in Britain, and female exclusion from property and power. ...Show more
$12.99
AUD
Category: Classic Fiction | Series: Popular Penguins Ser. | Reading Level: very good
Cuando afable profesor Humbert llega a la pequeña ciudad de Ramsdale, New Hampshire, Se permite tener un desliz en una relación con Charlotte Haze, con quien se casa para poder flirtear con la hija de catorce años de la mujer, Lolita, de quien ha quedado rendidamente enamorado,
$12.99
AUD
Category: Classic Fiction | Series: Popular Penguins
Moral allegory and spiritual autobiography, The Little Prince is the most translated book in the French language. With a timeless charm it tells the story of a little boy who leaves the safety of his own tiny planet to travel the universe, learning the vagaries of adult behaviour through a series of ext raordinary encounters. His personal odyssey culminates in a voyage to Earth and further adventures. ...Show more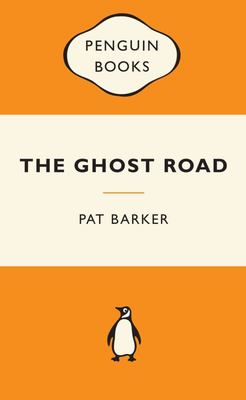 $12.99
AUD
Category: Classic Fiction | Series: Popular Penguins
Set in the closing months of World War I, this towering novel combines poetic intenstiy with gritty realism as it brings Pat Barker's Regeneration trilogy to its stunning conclusion.   In France, millions of men engaged in brutal trench warfare are all "ghosts in the making." In England, psychologist William Rivers, with severe pangs of conscience, treats the mental casualties of the war to make them whole enough to fight again. One of these, Billy Prior, risen to the officer class from the working class, both courageous and sardonic, decides to return to France with his fellow officer, poet Wilfred Owen, to fight a war he no longer believes in. Meanwhile, Rivers, enfevered by influenza returns in memory to his experience studying a South Pacific tribe whose ethos amounted to a culture of death. Across the gulf between his society and theirs, Rivers begins to form connections that cast new light on his--and our--understanding of war.   Winner of the 1995 Booker Prize ...Show more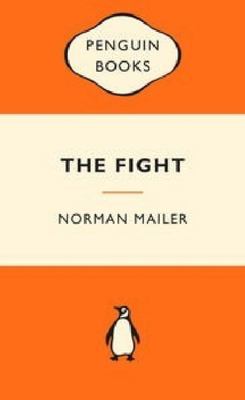 $12.99
AUD
Category: Classic Fiction | Series: Popular Penguins Ser.
In 1974 in Kinshasa, Za re, two African American boxers were paid five million dollars apiece to fight each other. One was Muhammad Ali, the aging but irrepressible "professor of boxing." The other was George Foreman, who was as taciturn as Ali was voluble. Observing them was Norman Mailer, a commentato r of unparalleled energy, acumen, and audacity. Whether he is analyzing the fighters' moves, interpreting their characters, or weighing their competing claims on the African and American souls, Mailer's grasp of the titanic battle's feints and stratagems--and his sensitivity to their deeper symbolism--makes this book a masterpiece of the literature of sport.   Praise for The Fight "Exquisitely refined and attenuated . . . a] sensitive portrait of an extraordinary athlete and man, and a pugilistic drama fully as exciting as the reality on which it is based."--The New York Times   "One of the defining texts of sports journalism. Not only does Mailer recall the violent combat with a scholar's eye . . . he also makes the whole act of reporting seem as exciting as what's occurring in the ring."--GQ   "Stylistically, Mailer was the greatest boxing writer of all time."--Chuck Klosterman, Esquire   "One of Mailer's finest books."--Louis Menand, The New Yorker Praise for Norman Mailer " Norman Mailer] loomed over American letters longer and larger than any other writer of his generation."--The New York Times   "A writer of the greatest and most reckless talent."--The New Yorker   "Mailer is indispensable, an American treasure."--The Washington Post   "A devastatingly alive and original creative mind."--Life   "Mailer is fierce, courageous, and reckless and nearly everything he writes has sections of headlong brilliance."--The New York Review of Books   "The largest mind and imagination in modern] American literature . . . Unlike just about every American writer since Henry James, Mailer has managed to grow and become richer in wisdom with each new book."--Chicago Tribune   "Mailer is a master of his craft. His language carries you through the story like a leaf on a stream."--The Cincinnati Post ...Show more
$12.99
AUD
Category: Classic Fiction | Series: Popular Penguins Ser. | Reading Level: very good
Wuthering Heightsby Emily BrontePerhaps the most haunting and tragic love story ever written, Wuthering Heights is the tale of Heathcliff, a brooding, troubled orphan, and his doomed love for Catherine Earnshaw. His desire for her leads him to madness, however, when Catherine is made to marry a wealthy lord, sending Heathcliff on a life-long quest to avenge himself upon those who stole his only love and his life. In this gripping chronicle of the never-ending conflict between the heart and the mind - and the pain and passion of true romance. ...Show more
$12.99
AUD
Category: Classic Fiction | Series: Popular Penguins Ser.
A new edition of Rudyard Kipling's classic moral tales of the Indian jungle, complete with the original illustrations This collection of animal stories are wonderfully told, and interweave moral lessons with classic tales. They include the stories of Mowgli, a boy raised by wolves in the Indian jungle; Rikki-Tikki-Tavi, a brave mongoose; and Toomai of the Elephants, the story of a young elephant handler. Gloriously illustrated with the original line artwork, this beautiful hardcover edition of classic tales, first published in 1894, is a truly special gift to treasure. ...Show more
$12.99
AUD
Category: Classic Fiction | Series: Popular Penguins Ser.
Life is good for Buck in Santa Clara Valley, where he spends his days eating and sleeping in the golden sunshine. But one day a treacherous act of betrayal leads to his kidnap, and he is forced into a life of toil and danger. Dragged away to be a sledge dog in the harsh and freezing cold Yukon, Buck mus t fight for his survivial. Can he rise above his enemies and become the master of his realm once again?One in a series of 12 highly collectable hardback Puffin Classics with stunningly beautiful cover designs. ...Show more
$16.99
AUD
Category: Classic Fiction | Reading Level: good
George Orwell's dystopian masterpiece, Nineteen Eighty-Four is perhaps the most pervasively influential book of the twentieth century, making famous Big Brother, newspeak and Room 101. 'Who controls the past controls the future: who controls the present controls the past'. Hidden away in the Record Depa rtment of the sprawling Ministry of Truth, Winston Smith skilfully rewrites the past to suit the needs of the Party. Yet he inwardly rebels against the totalitarian world he lives in, which demands absolute obedience and controls him through the all-seeing telescreens and the watchful eye of Big Brother, symbolic head of the Party. In his longing for truth and liberty, Smith begins a secret love affair with a fellow-worker Julia, but soon discovers the true price of freedom is betrayal. If you enjoyed Nineteen Eighty-Four, you might like Orwell's Animal Farm, also available in Penguin Great Orwell. "His final masterpiece ...enthralling and indispensible for understanding modern history." (Timothy Garton-Ash, New York Review of Books). "The book of the twentieth century...haunts us with an ever-darker relevance." (Independent). ...Show more
$29.99
AUD
Category: Classic Fiction | Series: The Handmaid's Tale
A stunning bespoke gift package featuring an iconic design from the prize-winning artist, Noma Bar, eye-catching sprayed edges and ribbon. The perfect present for those who like their beauty with a bit of bite. The Republic of Gilead offers Offred only one function: to breed. If she deviates, she will, like dissenters, be hanged at the wall or sent out to die slowly of radiation sickness. But even a repressive state cannot obliterate desire - neither Offred's nor that of the two men on which her future hangs. Brilliantly conceived and executed, this powerful evocation of twenty-first century America gives full rein to Margaret Atwood's devastating irony, wit and astute perception. ...Show more
$12.99
AUD
Category: Classic Fiction | Series: Popular Penguins Ser.
(Book Jacket Status: Jacketed) Evelyn Waugh's most celebrated novel is a memory drama about the intense entanglement of the narrator, Charles Ryder, with a great Anglo-Catholic family. Written during World War II, the novel mourns the passing of the aristocratic world Waugh knew in his youth and vividly recalls the sensuous pleasures denied him by wartime austerities; in so doing it also provides a profound study of the conflict between the demands of religion and the desires of the flesh. At once romantic, sensuous, comic, and somber, "Brideshead Revisited" transcends Waugh's familiar satiric exploration of his cast of lords and ladies, Catholics and eccentrics, artists and misfits, revealing him to be an elegiac, lyrical novelist of the utmost feeling and lucidity. The edition reprinted here contains Waugh's revisions, made in 1959, and his preface to the revised edition. ...Show more
$14.99
AUD
Category: Classic Fiction | Reading Level: very good
WITH A NEW INTRODUCTION BY GEOFF DYERThe world and his mistress are at Jay Gatsby?s party. But Gatsby stands apart from the crowd, isolated by a secret longing. In between sips of champagne his guests speculate about their mysterious host. Some say he?s a bootlegger. Others swear he was a German spy dur ing the war. They lean in and whisper 'he killed a man once?. Just where is Gatsby from and what is the obsession that drives him?This edition of The Great Gatsby is the result of a unique collaboration between Tiffany & Co. and Vintage Classics. It is based on designs in the Tiffany &Co. archives from the twenties when F. Scott Fitzgerald?s talent, beauty and notorious lifestyle made him one of best known writers of the Jazz Age. ...Show more