$22.99
AUD
Category: Australian | Reading Level: very good
An utterly wonderful debut novel of love, crime, magic, fate and a boy's coming of age, set in 1980s Australia and infused with the originality, charm, pathos, and heart of Extremely Loud and Incredibly Close and The Curious Incident of the Dog in the Night-Time. The mind can take you anywhere you want to go. Eli Bell's life is complicated. His father is lost, his mother is in jail, and his stepdad is a heroin dealer. The most steadfast adult in Eli's life is Slim--a notorious felon and national record-holder for successful prison escapes--who watches over Eli and August, his silent genius of an older brother. Exiled far from the rest of the world in Darra, a seedy suburb populated by Polish and Vietnamese refugees, this twelve-year-old boy with an old soul and an adult mind is just trying to follow his heart, learn what it takes to be a good man, and train for a glamorous career in journalism. Life, however, insists on throwing obstacles in Eli's path--most notably Tytus Broz, Brisbane's legendary drug dealer. But the real trouble lies ahead. Eli is about to fall in love, face off against truly bad guys, and fight to save his mother from a certain doom--all before starting high school. A story of brotherhood, true love, family, and the most unlikely of friendships, Boy Swallows Universe is the tale of an adolescent boy on the cusp of discovering the man he will be. Powerful and kinetic, Trent Dalton's debut is sure to be one of the most heartbreaking, joyous and exhilarating novels you will experience. ...Show more
$19.99
AUD
Category: Australian
An enchanting and captivating novel, about how our untold stories haunt us - and the stories we tell ourselves in order to survive. After her family suffers a tragedy, nine-year-old Alice Hart is forced to leave her idyllic seaside home. She is taken in by her grandmother, June, a flower farmer who rai ses Alice on the language of Australian native flowers, a way to say the things that are too hard to speak. Under the watchful eye of June and the women who run the farm, Alice settles, but grows up increasingly frustrated by how little she knows of her family's story. In her early twenties, Alice's life is thrown into upheaval again when she suffers devastating betrayal and loss. Desperate to outrun grief, Alice flees to the dramatically beautiful central Australian desert. In this otherworldly landscape Alice thinks she has found solace, until she meets a charismatic and ultimately dangerous man. Spanning two decades, set between sugar cane fields by the sea, a native Australian flower farm, and a celestial crater in the central desert, The Lost Flowers of Alice Hart follows Alice's unforgettable journey, as she learns that the most powerful story she will ever possess is her own. ...Show more
$23.99
AUD
Category: Australian
A 2012 Michael L. Printz Honor Book Charlie Bucktin, a bookish thirteen year old, is startled one summer night by an urgent knock on his bedroom window. His visitor is Jasper Jones, an outcast in their small mining town, and he has come to ask for Charlie's help. Terribly afraid but desperate to impress , Charlie follows him into the night. Jasper takes him to his secret glade, where Charlie witnesses Jasper's horrible discovery. With his secret like a brick in his belly, Charlie is pushed and pulled by a town closing in on itself in fear and suspicion. He locks horns with his tempestuous mother, falls nervously in love, and battles to keep a lid on his zealous best friend. In the simmering summer where everything changes, Charlie learns why the truth of things is so hard to know, and even harder to hold in his heart. ...Show more
$32.99
AUD
Category: Australian
Rosalie Ham's dressmaker returns in the sequel to the beloved #1 bestseller and the box office sensation, The Dressmaker. It is 1953 and Melbourne society is looking forward to coronation season, the grand balls and celebrations for the young queen-to-be. Tilly Dunnage is, however, working for a pittanc e in a second-rate Collins Street salon. Her talents go unappreciated, and the madame is a bully and a cheat, but Tilly has a past she is desperate to escape and good reason to prefer anonymity. Meanwhile, Sergeant Farrat and the McSwiney clan have been searching for their resident dressmaker ever since she left Dungatar in flames. And they aren't the only ones. The inhabitants of the town are still out for revenge (or at least someone to foot the bill for the new high street). So when Tilly's name starts to feature in the fashion pages, the jig is up. Along with Tilly's hopes of keeping her secrets hidden... ...Show more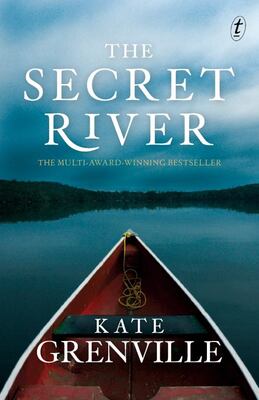 $22.99
AUD
Category: Australian | Series: Historical Trilogy Ser.
SHORTLISTED FOR THE MAN BOOKER PRIZE WINNER OF THE 2006 COMMONWEALTH WRITERS' PRIZELONGLISTED FOR THE IMPAC DUBLIN PRIZELondon, 1806. William Thornhill, happily wedded to his childhood sweetheart Sal, is a waterman on the River Thames. Life is tough but bearable until William makes a mistake, a bad mist ake for which he and his family are made to pay dearly.His sentence: to be transported to New South Wales for the term of his natural life. Soon Thornhill, a man no better or worse than most, has to make the most difficult decision of his life. ...Show more
$32.99
AUD
Category: Australian
 'Two deep, bright, razor-sharp women at opposite ends of the earth tearing the band-aids off their souls, exposing truths and lies buried beneath marriage, motherhood and the sacrificial siege of mid-to-late-life maintenance. This is Susan Johnson at her most original, daring, bone-deep and deliciously raw. I fell, too, with aching heart and tickled rib, under the spell of this extraordinary book.' TRENT DALTON 'In a strikingly original reimagining of an epistolary novel, Susan Johnson creates two voices that echo and reverberate long after the final, heart-wrenching pages. Her best yet.' GERALDINE BROOKS An anguished email from Pamela Robinson in Australia to her ex-husband in Paris accidentally ends up in the inbox of New York State teacher Chrisanthi Woods. Chrisanthi is sympathetic to Pamela's struggles and the women begin to tell each other the stories and secrets of their lives. Pamela, responsible for raising her three sons, must re-invent the meaning of home following her divorce, and Chrisanthi, her dreams long dampened, must find home by leaving it. Temperamental opposites, their emails turn into an exhilarating and provocative exchange of love, loss and fresh beginnings, by turns amusing, frank and confronting. 'Witty, warm, heartbreaking and honest - an audacious masterpiece from one of Australia's best writers.' NIKKI GEMMELL 'Few novelists working today can match Susan Johnson's uncanny ability to map both the joys and horrors of the human heart and to wrestle the ebb and flow of life to the page. From Where I Fell teems with regret, eruptions of joy, the complexities of motherhood, the power of memory, the pain of divorce and dashed and gained dreams.' MATTHEW CONDON    ...Show more
$32.99
AUD
Category: Australian | Reading Level: good-very good
Spiky, sharp, intriguingly dark and tender, full of pathos, fury and wit, Sorrow and Bliss by Meg Mason is a dazzling, distinctive novel from a boldly talented writer. For fans of Sally Rooney, Taffy Brodesser-Akner and Fleabag. This novel is about a woman called Martha. She knows there is something wro ng with her but she doesn't know what it is. Her husband Patrick thinks she is fine. He says everyone has something, the thing is just to keep going. Martha told Patrick before they got married that she didn't want to have children. He said he didn't mind either way because he has loved her since he was fourteen and making her happy is all that matters, although he does not seem able to do it. By the time Martha finds out what is wrong, it doesn't really matter anymore. It is too late to get the only thing she has ever wanted. Or maybe it will turn out that you can stop loving someone and start again from nothing - if you can find something else to want.   ...Show more
$24.99
AUD
Category: Australian | Reading Level: very good
Winner of the Miles Franklin Award and recognised as one of the greatest works of Australian literature, Cloudstreetis Tim Winton's sprawling, comic epic about luck and love, fortitude and forgiveness, and the magic of the everyday. After two separate catastrophes, two very different families leave the country for the bright lights of Perth. The Lambs are industrious, united and - until God seems to turn his back on their boy Fish - religious. The Pickleses are gamblers, boozers, fractious, and unlikely landlords. Chance, hardship and the war force them to swallow their dignity and share a great, breathing, shuddering joint called Cloudstreet. Over the next twenty years they struggle and strive, laugh and curse, come apart and pull together under the same roof, and try as they can to make their lives.'This is that rare book, a novel of both heart and intellect. It pulses with a sense of wonder and shines with the clear light of truth.? Robert Drewe'One of the great masterpieces of world fiction.? Philip Hensher'If you have not read Cloudstreet, your life is diminished . . . if you have not met these characters, this generous community, these tragedies, the humour. It is so wonderful.? Mem Fox'Cloudstreetis a comic, poignant and intelligent tour de force.? Jim Crace'A groundbreaking Australian narrative with an irresistible combination of the domestic and the mythic.? Thomas Keneally'Reading Cloudstreetfor the first time was like a summer dream from which I wished never to wake.? Gillian Mears'Cloudstreetis the sole epic of contemporary Australian literature- in it, Winton paints on the same canvas as Xavier Herbert and Patrick White.? Geordie Williamson'A writer of tremendous zest, warmth and humour.? Graham Swift'Reading Cloudstreetis like catching a wave.? Kate Jennings'Eccentric heights and unrepeatable genius.? Malcolm Knox ...Show more
$29.99
AUD
Category: Australian
 If you loved BOY SWALLOWS UNIVERSE and LOST AND FOUND, you will love this debut novel. A stunning story about family, loneliness and isolation that will make you laugh, cry and be a bit kinder to those who are lost. 'My heart grew, then broke, then mended itself. A wise, funny, brave novel and a story that you will never want to forget.' Favel Parrett An unforgettable story of loneliness, isolation and finding your way. Heart-wrenching, wise and wryly funny, this novel will make you kinder to those who are lost. Miss Kaye works at The Institute. A place for the damaged, the outliers, the not-quite rights. Everyone has different strategies to deal with the residents. Some bark orders. Some negotiate tirelessly. Miss Kaye found that simply being herself was mostly the right thing to do. Susie was seven when she realised she'd had her fill of character building. She'd lie between her Holly Hobbie sheets thinking how slowly birthdays come around, but how quickly change happened. One minute her Dad was saying that the family needed to move back to the city and then, SHAZAM, they were there. Her mum didn't move to the new house with them. And Susie hated going to see her mum at the mind hospital. She never knew who her mum would be. Or who would be there. As the years passed, there were so many things Susie wanted to say but never could. Miss Kaye will teach Susie that the loudness of unsaid things can be music - and together they will learn that living can be more than surviving.   ...Show more
$32.99
AUD
Category: Australian | Series: Cormac Reilly Ser.
The heart-stopping new book in the Cormac Reilly series, by the bestselling author of The Ruin and The Scholar. When Peter Fisher is called to the scene of a supposed prank call, his annoyance turns to terror when he realises this is no joke. A young boy says he witnessed a little girl being bundled int o the boot of a car, and Peter believes him. DI Cormac Reilly and Peter search frantically for answers, but find obstacles put in their way by the one person who should be helping them: Superintendent Bryan Murphy. Frustrated and severely short-staffed, Peter and Cormac are pushed to breaking point, resulting in a fatal mistake. Cormac is suspended from duty and Peter is banished to a tiny town on the West Coast of Ireland, where's he's tasked with doing the paperwork in a murder investigation that's supposed to have been resolved. But something isn't adding up, including the mysterious appearance of a young woman and her nine-year-old daughter, who hasn't spoke a word in months . . .     ...Show more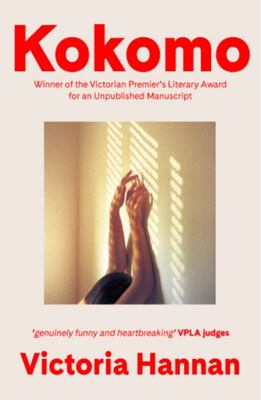 Kokomo
by Victoria Hannan
$32.99
AUD
Category: Australian
A stunning debut novel from the winner of the Victorian Premier's Literary Award for an Unpublished Manuscript. 'Hannan's Kokomo is a sharply observed novel of one woman's facade and how it falls; an undoing that is both ordinary and compelling. This debut heralds an exciting new Australian voice with a story of estrangement from kin, friendship, love, self and country - one that will be familiar to many, and surprising, for it is often a shock to see one's reflection.' - Anna Krien, author of NIGHT GAMES and ACT OF GRACE When Mina receives an urgent call from her best friend back in Melbourne, her world is turned upside down. Her reclusive mother, Elaine, has left the house for the first time in twelve years. Mina drops everything to fly home, only to discover that Elaine will not talk about her sudden return to the world, nor why she's spent so much time hiding from it. Their reunion leaves Mina raking through pieces of their painful past in a bid to uncover the truth. Both tender and fierce, heartbreaking and funny, Kokomo is a story about how secrets and love have the power to bring us together and tear us apart. ...Show more
$32.99
AUD
Category: Australian | Series: Martin Scarsden
The gripping new Martin Scarsden novel. She breathes deeply, trying to quell the rising sense of panic. A detective came to her home, drugged her and kidnapped her. She tries to make sense of it, to imagine alternatives, but only one conclusion is possible: it's the past, come to claim her.  Martin Sc arsden's new life seems perfect, right up until the moment it's shattered by a voicemail: a single scream, abruptly cut off, from his partner Mandalay Blonde. Racing home, he finds an unconscious man sprawled on the floor and Mandy gone. Someone has abducted her. But who, and why? So starts a twisting tale of intrigue and danger, as Martin probes the past of the woman he loves, a woman who has buried her former life so deep she has never mentioned it. And for the first time, Mandy finds denial impossible, now the body of a mystery man has been discovered, a man whose name she doesn't know, a man she was engaged to marry when he died. It's time to face her demons once and for all; it's time she learned how to trust. Set in a Sydney riven with corruption and nepotism, privilege and power, Trust is the third riveting novel from award-winning and internationally acclaimed writer Chris Hammer. 'The best Australian crime novel since Peter Temple's The Broken Shore.' - The Times on Silver   ...Show more