$39.99
AUD
Category: Art and Design
From lap pools to ocean pools, harbour pools to waterfalls, Sydney is arguably the best major city in Australia for swimming, if not the world! And Places We Swim in Sydney covers the very best of the city's famous and hidden swimming spots. After the success of their first book, Places We Swim, author s Caroline Clements and Dillon Seitchik-Reardon have followed up with a deep dive into Sydney in this ultimate city guide to the aqueous outdoors. Places We Swim in Sydney is divided into six city regions, encompassing walks and swims within two hours of the CBD - from Manly in the north, to Maroubra in the east, Royal National Park in the south, and out to the Blue Mountains in the west. You'll discover just what makes each swimming spot unique, learn the best time to go, gain some useful local knowledge and find out the most delicious things to eat nearby. With destinations ranging from neighbourhood city pools to gorges that feel like the outback, Places We Swim in Sydney is a celebration of not just these magnificent swimming locations, but of the diverse landscapes and water-loving communities that make up Sydney.   ...Show more
$24.99
AUD
Category: Art and Design | Series: Little Book of Fashion Ser.
This monograph on Coco Chanel chronicles the life and legacy of one of history's most influential couturiers. From her early days of millinery, through her revolutionary inventions in sportswear and jersey fashions for women, the classics that have made her name, such as the Chanel cardigan jacket and the little black dress, to the global empire of the brand under the helm of Karl Lagerfeld, this beautifully illustrated book offers a fascinating account of Chanel's evolution and innovation. Detailed photographs and sketches of her designs, along with fashion photography and catwalk shots, pay tribute to one of the world's most highly regarded fashion houses and the woman behind it. ...Show more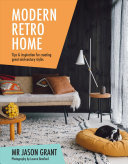 $49.99
AUD
Category: Art and Design
Modern Retro Home is the third book from celebrity stylist and designer Mr Jason Grant. This book is your key to unlocking the secrets behind a thoroughly contemporary home that takes inspiration from the past, particularly from the '60s and '70s. Organised into chapters according to each room of your house, Mr Jason Grant takes you inside many homes that exemplify this aesthetic and highlights why each room styling works. But don't expect to find tired-looking rooms here, Jason's fresh and accessible style shines through in the bright, colourful pages. No matter the size of your budget or living space, or whether your belongings are sourced from eBay or high-end vintage stores, the tips in this book can be applied to create your own modern retro home. ...Show more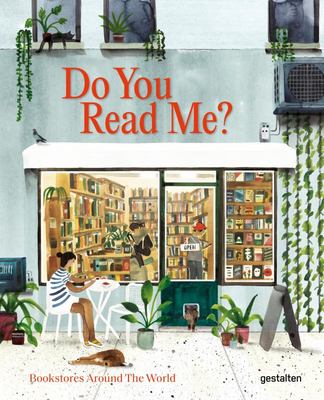 $95.00
AUD
Category: Art and Design
Lose yourself in the pages of this showcase of some of the most beautiful, innovative, and successful bookshops around the world. Bookshops are powerful places with the -freedom to deep-dive into their niche, from -cooking to cartoons, architecture to anarchy. - Do you read me? reconsiders the bookshop as a cornerstone of the community, where subcultures have the physical space to thrive. Bookshops are universally recognized as marketplaces of knowledge, curiosity, inspiration, and entertainment. They also promote communication and tolerance across cultures and have become destinations for both local communities and travelers. Within a changing media environment their role has been shifting, leading their overseers to pursue different ways to engage with their customers and build local--and sometimes even regional--support for their businesses. Do you read me? seeks out the most innovative and beautiful bookshops achieving this, sharing their concepts and celebrating book culture in all its glorious forms. ...Show more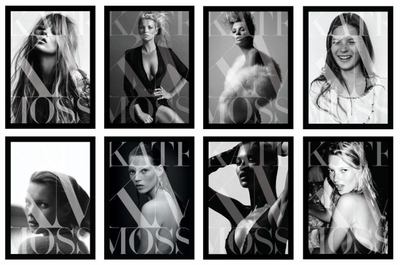 $160.00
AUD
Category: Art and Design
Created by Kate Moss herself, in collaboration with creative director Fabien Baron, Jess Hallett, and Jefferson Hack, this book is a highly personal retrospective of Kate Moss's career, tracing her evolution from "new girl with potential" to one of the most iconic models of all time. KATE: The Kate Moss Book will be released with eight unique covers, shot by Mario Testino, Corinne Day, Inez & Vinoodh, Craig McDean, Mert & Marcus, David Sims, Mario Sorrenti, and Juergen Teller and will be shipped to customers at random. Kate Moss began modeling as a teenager and achieved recognition when photographs of her shot by Corinne Day appeared in British magazine "The Face." She made her so-called "waif" mark as a counterpoint in the 90s to then-dominant, Amazonian supermodels like Cindy Crawford, Claudia Schiffer, and Linda Evangelista, and, with countless international magazine covers and fashion features, and campaigns for brands including Calvin Klein, Chanel, Bulgari, Dolce & Gabbana, Gucci, and Longchamp, has remained one of fashion's most enduring and influential forces. Moss's magic has been captured by the world's leading photographers, and this volume spans the entirety of her unparalleled career, from model to fashion designer, and muse to icon. Told through images that Moss has personally selected, KATE shows the influence of her collaborations with top photographers and artists over the last two decades, and clearly demonstrates why her career has had, and continues to have, such incredible longevity. Photography by Arthur Elgort, Corinne Day, Craig McDean, David Sims, Hedi Slimane, Inez & Vinoodh, Juergen Teller, Mario Sorrenti, Mario Testino, Mert & Marcus, Nick Knight, Patrick Demarchelier, Peter Lindbergh, Roxanne Lowit, Steven Klein, Terry Richardson and others Including many 'never-before-seen' images from her own archives and those of the illustrious photographers with whom she has worked, KATE is a must-have for anyone interested in one of the most iconic models in the history of fashion media and modern culture. ...Show more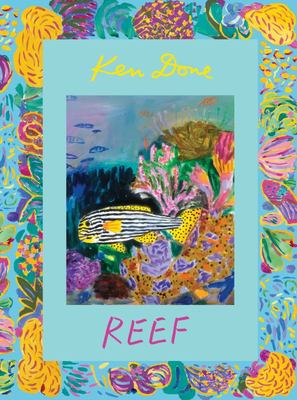 $24.99
AUD
Category: Coffee Table Books | Series: Ken Done's Painting Australia Ser.
Spotted, dotted corals and darting, iridescent fish flicker amidst rainbow-coloured reefs. A delightful, compact package, Ken Done¿s Reef is one of four books in a collectable set exploring his most iconic landscapes.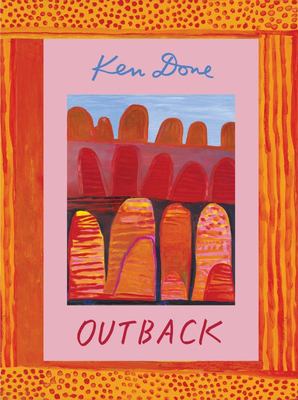 $24.99
AUD
Category: Coffee Table Books | Series: Ken Done's Painting Australia Ser.
Rich reds, fuchsias, oranges, umbers, blacks, pinks and cadmium yellows abound in this ode to the Australian Outback. A delightful, compact package, Ken Done¿s Outback is one of four books in a collectable set exploring his most iconic landscapes.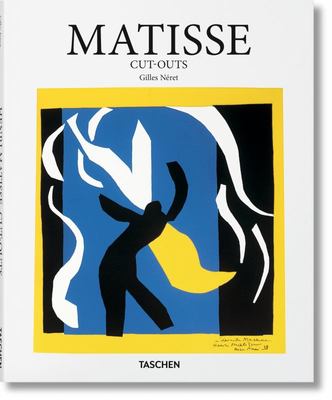 $24.99
AUD
Category: Coffee Table Books | Series: Basic Art Series 2.0
Henri Matisse (1869-1954) was a fighting spirit. Despite a cancer diagnosis in 1941, increasing frailty, and the confines of a wheelchair, the indomitable Frenchman never stopped in his quest to make art. With what he called une seconde vie, a second life, he embarked on a remarkable collage period, cut ting and pasting pieces of colored paper into gouaches d coup es of birds, plants, flowers, and the female form. Emphasizing color and contrast, the cut-out technique generated both striking lines and vivid juxtapositions. In works such as Icarus (1943), The Blue Nude (1952), The Snail (1953), and The Sheaf (1953), clean forms and elemental structures power a compositional force that belies the work's decorative appeal, at once tightly organized and infectious with joie de vivre. As his work progressed, Matisse's excitement with his results fueled ever-larger pieces, advancing from small works to vast wall-sized murals. As his final years approached, Matisse reveled in the simplicity and brilliance of these pieces, avowing, "Only what I created after the illness constitutes my real self: free, liberated..." In this essential introductory book, we revisit this joyful final chapter of Matisse's long and prodigious career, examining how the cut-outs encapsulated the artist's many years exploring the possibilities of composition, form, and color. ...Show more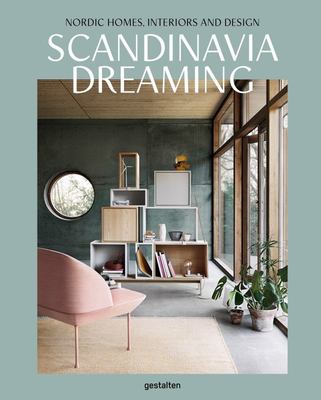 $95.00
AUD
Category: Art and Design
Scandinavian design has a worldwide reputation for the effortless combination of classical restraint and warm materials. Nordic solutions and inspirations create an aesthetically balanced and traditionally elegant space. Modern and minimalist . Rational but stylish. The world of Scandinavian architectur e is a visual vault of grace, understated elegance, function, and tradition. From tile-covered roofs born from the existence of nearby clay deposits to large windows that let in light during the shorter winter days, Northern Delights Vol.2 provides insight into Nordic design and showcases the skilled craftsmanship. Artisans fresh from design school breathe new life into the traditional usage of tile, wood, glass, ceramics, and other customarily Nordic materials. Northern Delights Vol.2 tells their story and that of their predecessors: an aesthetic and historic journey through a world of style and heritage. Reading between the sleek lines and delving into the rich traditions: the balanced and stylish aesthetic of Scandinavian architecture inspires global mimicry. ...Show more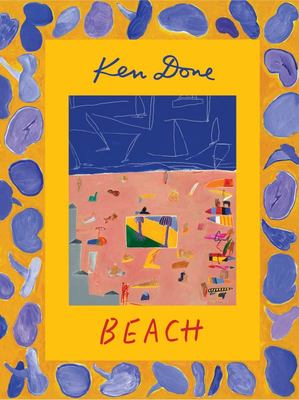 $24.99
AUD
Category: Coffee Table Books | Series: Ken Done's Painting Australia Ser.
Whether the kaleidoscopic colours of Bondi on a summer¿s day or the endless sands and red rock cliffs of Western Australia, we all love the beach. A delightful, compact package, Ken Done¿s Beach is one of four books in a collectable set exploring his most iconic landscapes.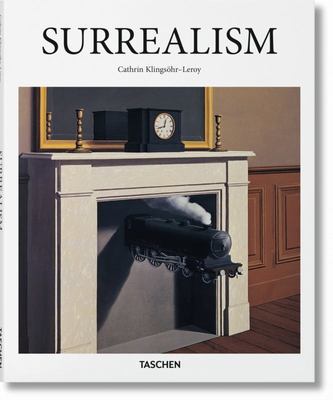 Surrealism
by Cathrin Klingsöhr-Leroy
$24.99
AUD
Category: Coffee Table Books
Unleash the unconscious: Provoking the establishment with primal instincts With Salvador Dali as its figurehead, the great ship of Surrealism traversed the turbulent seas of the early twentieth century with sails billowing with dreams and desires. Inspired by the psychoanalytical practice of Sigmund Fre ud, the Surrealists championed the unconscious as the domain of truth, uninhibited by the standards or expectations of society. With techniques ranging from hypnotism to nocturnal walks to automatic writing, the likes of Andre Breton, Max Ernst, Brassai, and Meret Oppenheim produced paintings, drawings, texts, and films in which they sought to excavate their most intimate and primal instincts. The results abound with sexual fantasies, with mysterious, menacing creatures, and with the juxtaposition of seemingly contradictory objects or ideas.This book introduces the origins and the sensational legacy of the Surrealist movement, one of the most profound and enduring influences on film, theatre, literature, art, and thought.Featured artists: Hans Arp, Andre Breton, Giorgio de Chirico, Salvador Dali, Max Ernst, Alberto Giacometti, Paul Klee, Rene Magritte, Andre Masson, Matta, Joan Miro, Pablo Picasso, Meret Oppenheim, Yves Tanguy About the Series: Each book in TASCHEN's Basic Genre series features: a detailed illustrated introduction plus a timeline of the most important political, cultural and social events that took place during that period a selection of the most important works of the epoch, each of which is presented on a 2-page spread with a full-page image and with an interpretation of the respective work, plus a portrait and brief biography of the artist approximately 100 colour illustrations with explanatory captions ...Show more
$24.99
AUD
Category: Art and Design | Series: Little Book of Fashion Ser.
Little Book of Prada explores the evolutions and innovations of the brand, as well as a design ethos informed by an interest in minimalism and contemporary art.